Veteran commercial divers know just how important it is to keep their oral hygiene in peak condition, as the pressurized environment they're surrounded by can make nettlesome toothaches feel ten times worse. Daily brushing and flossing can help keep problems at bay, combined with semi-annual professional cleanings at the local dentist's office.
But receiving professional care isn't just about keeping pearly whites in tip-top shape; it's also important for reducing the risk of long-term diseases, which many Americans don't fully appreciate, a newly released poll suggests.
Just 25 percent of adults say they associate getting their teeth checked by the dentist with oral cancer screening, according to a recent survey conducted by the Academy of General Dentistry. Additionally, less than 15 percent said they understood oral checkups helped guard against other potential health issues, as oral care and overall well-being go hand in hand.
AGD President Maria Smith noted that dentists should be seen as frequently as primary care physicians – if not more often.
"What makes general dentists unique is that no other health practitioner is supposed to be seen as frequently, even without any symptoms," Smith warned. "The mouth is the gateway to the entire body, and poor oral hygiene can result in or worsen cardiovascular conditions, diabetes and other illnesses."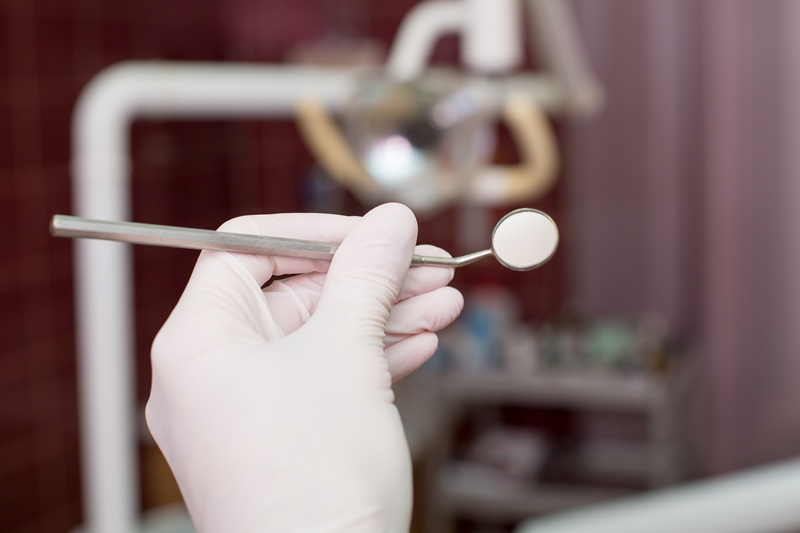 Nearly two-thirds see dentist once per year
For the most part, Americans are pretty good about going in for an oral checkup. According to a poll conducted by Gallup, around 64 percent of Americans see the dentist once a year. However, Smith stresses that people ought to schedule cleanings so they're separated by a maximum of six months.
"Regular dental visits … are a chance to establish an oral care home base, educate patients, prevent disease, and screen for other conditions," Smith advised.
Though brushing and flossing two times each day can help keep plaque and tartar to a minimum, dental offices have deep-cleaning tools that go beyond the surface. Plus, dental and oral hygienists have years of experience in treating patients and can provide counsel on a variety of issues related to the teeth and gums.
What is barodontalgia?
Getting checked out is particularly important for commercial divers, due to the potential for pain when working at considerable depths. It's called barodontalgia, which the Divers Alert Network describes as oral pain that's brought on when pressurization levels quickly change.
For example, many Americans have fillings, which replace cavities left in problematic teeth. But if fillings aren't adequately treated, the pressurized environment commercial divers find themselves in will be very much apparent in their teeth, once air enters microscopic crevices that have become loose or weren't adequately filled. Tooth pain results when the air is unable to escape.
The Federation of Dentaire International suggests that divers receive an oral care checkup at least one a year, according to DAN. Additionally, divers who've had a dental procedure done, like a filling, should avoid deep dives for at least 24 hours after treatment is completed. Oral surgery takes longer to recover from, thus dives should ideally be postponed until a week afterward.
Commercial diving is a sweeping industry that requires only the best suite of coverage services. Fisk Marine Insurance International offers a full range of products, including dental, vision and short- and long-term disability.